Travel & Storage Bike Travel Cases
EVOC Bike Travel Bag Pro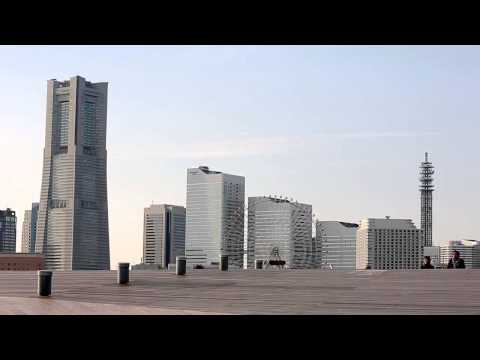 Sometimes you truly have to drag your bike through airports and train stations in the pursuit of the best cycling experiences. Hard cases offer great protection, but they can truly make life- hard. Hard to store, hard to handle, hard to pack. The advantage of a soft case is that most pack down for easier storage and overall convenience. The protection level has improved greatly with smart design, lightweight yet sturdy components, and properly developed accessory pads and structures that accommodate most bike types and sizes. Our current favorite is the EVOC Bike Travel Bag Pro, as it has all the key features, excellent interior space, impressive construction, and what we feel is the best base mounting system used in this type of case. EVOC developed this case as a high-end solution for safe and easy road, tri or mountain bike transport. Based on an impact resistant molded bottom case with extra wide front-to-end aluminium slide rails, a monocoque wheel chassis with smooth running skate wheels and a properly stitched upper soft structure it offers a maximum in protection and travelling comfort.
From a quick visual you can see that the Bike Travel Bag Pro has wheel storage on both sides, accessible from the outside, with disc brake rotor/hub end protection. EVOC uses two removable lengths of PVC pipe per side in the wheel zones to offer structure, support and protection. Flat fiberglass rods offer a similar effect at both ends of the case, delivering the upright shape. These rods slide own inside sleeves directly into the molded base structure. These two pipe/rod systems are very effective, easily achieved, and part of what allows the case to be folded down onto the base when not in use. The first time you install the rods you'll need to use some effort, and it can help to have a second person, as achieving the last 2-3 inches can be challenging- as it should be for something that becomes structural.
If there is a singular feature we love the most about this case, it is the aluminum Bike Stand, which allows you to mount your bike, without wheels, with a full set of adapters for axle types, onto this frame. So what is great about it? First, it is freestanding design. You pull it out of the case, set it on the floor and mount your bike, free from the confines of the bag. You can then lift and place it into the case- easily- then deal with the bar, padding system, etc. Anyone who has every mounted a bike in a case knows the value of this feature. The frame gets mounted to this stable, protective base structure. The dropout set-up is simple and adjustable for your wheelbase. The two composite dropout mounts also have wide feet with rubber pads so you can set the unit down on nice floors or carpet without risk of it falling over. The attached video shows this effectively.
The padding structures, pockets, straps and other small features are well thought out and executed. We particularly like the exterior handles and wheels. You have the option of rolling the case on the two rear skate wheels, pulling with the alloy handle, or quickly attaching the front wheel and pulling it along. Both set-ups have their uses, and work well. Just remember to remove and store the front wheel when not using it. All of the strap handles are heavily stitched for long term durability. The combination of PVC upper coating and durable, padded, stiffened structure protect your precious ride, yet all allow the case to collapsible. EVOC loves details as the sliding owner information tag holder, sturdy zipper pulls, locking zipper systems, replaceable wheels, and plethora of handles demonstrate.
The EVOC Bike Travel Bag Pro was designed to accept road and mountain bikes, even 29" wheel models with a wheel base up to 1300mm which covers even many longer travel trail full suspension models in an XL size. You'll find adapters for all current non-fat bike hub standards. The full dimensions are listed below, but collapsed the case is 57.9" long, 14.2" tall and 8.7" wide, so it can be stored vertically in a closet, slid under many beds, laid on a shelf, fit it many trunks, hatches or back seats. Try that with your hard case. We know the Bike Travel Case Pro is an investment, but if you travel at least occasionally with a bike that cost several thousands of dollars, on trips that may well represent a similar outlay or for a major race event you earned the right to compete in, well, you probably don't need to be sold on this case. We find it to be among the best cases of any type we have carried or used, and love the intelligence behind the design, the dedication to superior construction, and easy-to-pack set-up.
Features
310 Liter bike travel soft case with superior features, size, safety, mobility
Fits most: XC, Trail, Downhill bikes in 29"; Gravel, Road, Triathlon-Bikes
Structured system with removable rods allows for collapsible structure
Molded base protects, attaches to fixed rear skate wheel system
Aluminum rails in base add rigidity and strength
Quickly installed/removed 2nd gen front skate wheel for easy rolling
Two exterior wheel pockets with disc brake rotor/hub protection
Aluminum Bike stand with molded plastic adjustable wheelbase drop out system for wheelbases up to 1300mm
Includes adapters and axles for all commonly used front/rear hub systems
Wide feet on bike stand allow you free stand out of case, making set-up, break down much easier, as well as loading in and out of the case
Front, toptube, and accessories pads, with simple strap mount system
Exceptional materials and construction, stitching and handle systems
Easily pulled with handle and rear wheels, or rolled with front attached
Zippers, pulls, luggage tag, handles show focus on the details
Collapsed dimensions: 147 x 36 x 22 cm
Exterior full dimensions: 147 x 36 x 85 cm
Interior dimensions: 136 x 27 x 80 cm
Case weight: 22.1 lbs
Color: Black
EVOC# 100406100