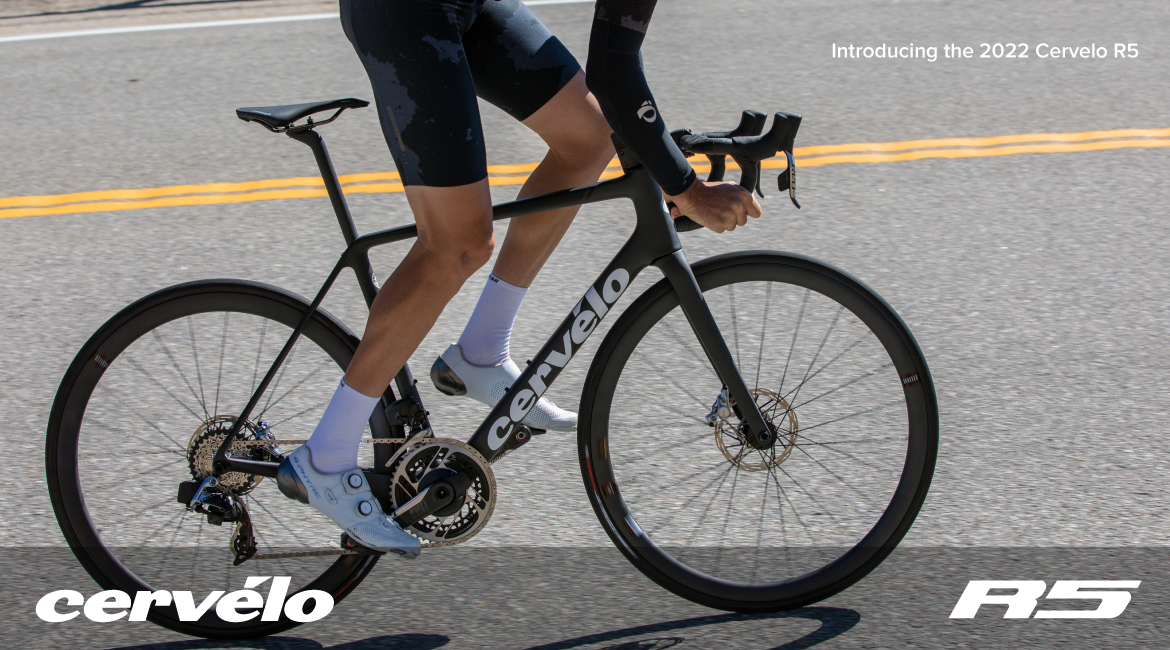 The Engineering Evolution of a Racing Legend
It is said first impressions can be deceiving. Yes, the 2022 Cervelo R5 Frameset looks very familiar, but once you dig into the details you'll discover that the re-engineered race frame from Cervelo is lighter, faster, more comfortable and more adaptable to the cyclist. This edition of the superior design has recently delivered mountaintop finishes in Le Tour and La Vuelta, as well as the General Classification in Spain's Grand Tour. Despite the lighter weight, this R5 disc road model also accepts a 34mm tire, making it ideal for the hardest one-day races in cycling.
Any current R5 rider will easily embrace the geometry, which is effectively the same as the previous generation, but with the numbers built around a 28mm tire; and fully appreciate an optimal balance between rider compliance and real-world performance that elicits confidence no matter the surface, incline or descent.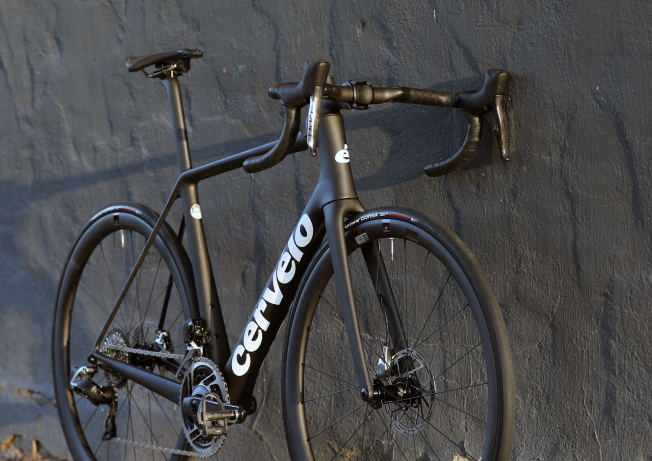 Achieving New R5 Characteristics and Performance
By employing detailed Topology studies to examine the ultimate structural tube shapes and lay-up, the team created a new distribution of carbon throughout the lay-up, tube sizes and junctions were developed that could deliver a more compliant ride without sacrificing drivetrain performance or required handling.
Moving to Cervelo's C-Shaped fork steerer design used on their other 5-level frames, as well as redesigning the headtube-downtube junction, a complete internal routing system was achieved, with improved aerodynamic efficiency, better overall fork ride quality, and the desired front triangle stiffness. The seatstay-seattube junction was lowered, which when combined with the lay-up and engineered flex of the seatpost itself, ensured the desired balance for rider comfort and improved road feel.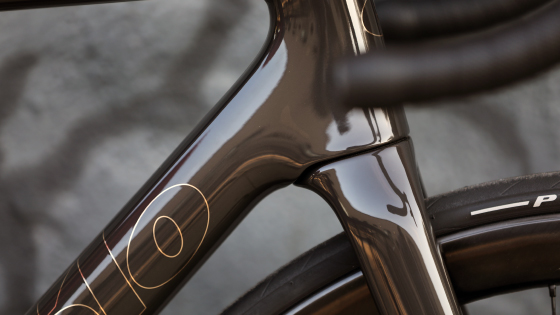 2022 R5 Frameset Key Details and Features
Weight (56cm) Frame: 703g, Fork 329g; 160 grams lighter
Aero Efficiency improvement: 19g reduced drag, 2.5 watts
Max Tire Size: 34mm (Width as Measured) 4mm clearance
Achieved clearance without using a dropped chainstay
Maximizes strength of chainstays, asymmetric BBright shell
Fully integrated routing: bar, stem, fork steerer into frame
Electronic shifting systems only; hydraulic disc braking
Headset spacers allow for simple stem height changes
New HB13 Carbon Handlebar w/ internal routing into stem
New ST31-LT Carbon Stem with improved accessory mount
New SP24 Carbon D-Shape Seatpost in Zero, 15mm offset
Same Stack/Reach and essential geometry w/ 28mm tires